What never ceases to surprise me is the extraordinary range of antiques and objets d'art that come to our workshop for repair and restoration!  Indeed, it is fair to say that one of the pleasures of our work lies in the unexpected.  For us, as furniture restorers, there is no greater pleasure than a challenge and something a little bit out of the ordinary – almost irrespective of its actual market value…
Recently, for example, I found a rather fine saddle box – although it was in absolutely terrible condition.  As you can see from the images here, we have restored the box to its original condition.  It looks really good now and is in perfect order.
I dare say that in the past there must have been many saddle boxes around but they are now comparatively rare and belong to a different age.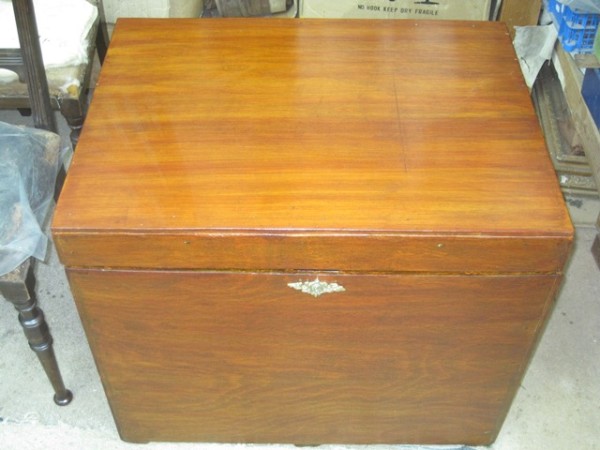 Certainly, I think that many people are not fully aware of how effective professional restoration of antiques and furniture can be and how, often, it is not as costly as they think.  Equally, I am appalled how some potentially beautiful items are either discarded or left in attics or garages because, over the years, they have lost stability or become tarnished.  I reality, there are very few things that we cannot deal with in our workshop and, if you have an item that you think could be restored then bring it to us.  You may be very surprised at how wonderful it can look and, possibly, how valuable it may be.
So, if you have furniture or antiques and live in the Guildford or Dorking areas then do contact me and bring your furniture or objet 'd'art to our workshop.  We can provide you with a quotation and restore your item to its past glory.
Peter Snelling