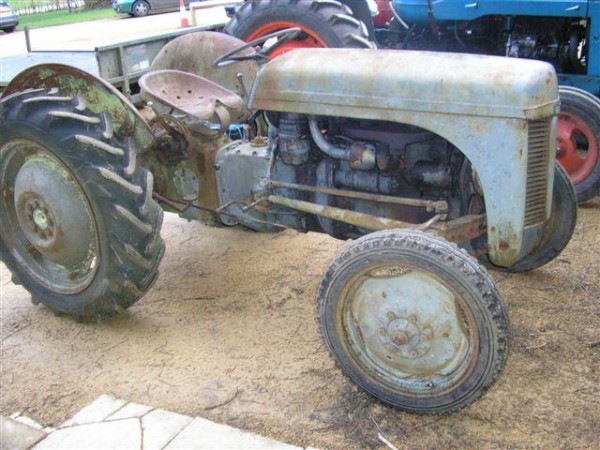 If you are interested, I have a Massey Ferguson T20 diesel tractor for sale. 1950's – it is in original condition, starts on the gear lever and it has a good, sound engine and decent tires.  It is a good investment!
This is a tractor that I recently bought but is one that I simply do have have the time to restore (but I have excellent contacts who can restore it to mint condition, if you are interested!).  It is a superb little tractor and great if you have a small holding or need a tractor with lots of power that comes into its own in small areas.
Certainly, a well restored Massey Ferguson is a tractor that holds its value well and, if cared for, can appreciate in value.
As you know, alongside my antique restoration business I restore tractors and several have won prizes in local shows – a tribute, I believe, to the care and attention to detail that I use when restoring tractors.  Of course, the work is different from that of restoring antiques and furniture but the principles of good craftsmanship remain the same.
So – if you would like to see my Massey Ferguson T20 diesel tractor for sale then just give me a call on (01483) 202 807.
Additionally, I also have 2 Massey Fergusson pulleys for sale – at a bargain price of £60 each.
Do call, if you are interested…
Peter Snelling