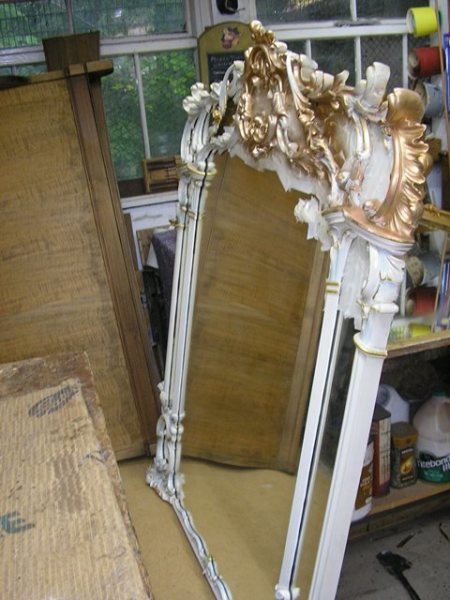 I never cease to be surprised at the range of items that are brought into my workshop and this is as true of the requirement for antique restoration of furniture in the Reigate area as it is for anywhere else in Surrey!   Actually, as an antique restoration expert this is one of the joys of my work and few things delight me more than receiving extraordinary items of furniture to work upon.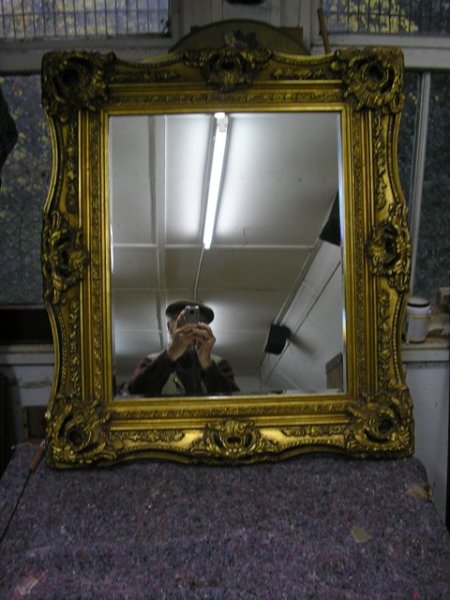 That said, recently, I have been kept much occupied in restoring the frames to a variety of different mirrors.  Of course, frames suffer though the passage of time.  Invariably they are delicate and any filigree rarely lasts more than the smallest knock.  Meanwhile, the advent of central heating has meant that any items made from plaster or wood dry out to an extent never imagined by the original craftsmen.  Central heating is great for us humans but generally not helpful to antiques!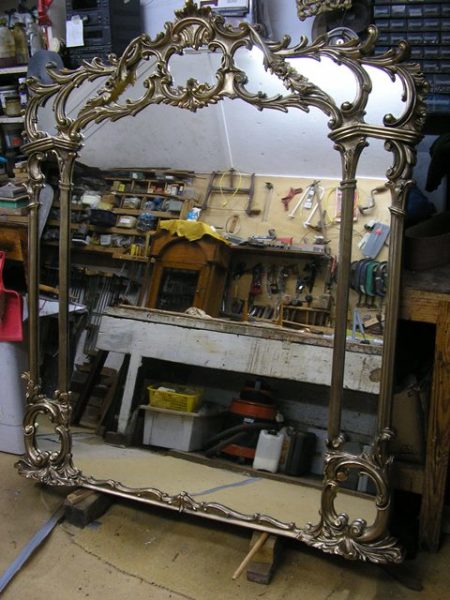 So, as you can imagine, I frequently receive mirrors and picture frames where the filigree and any other decorative work has badly cracked or fallen away.  Often I have been presented with frames that are so badly damaged that I have to reform (very carefully) almost the whole frame – on the basis of a relatively small preserved part of the original.  This makes for painstaking work, although the end result is usually a delight to the owner!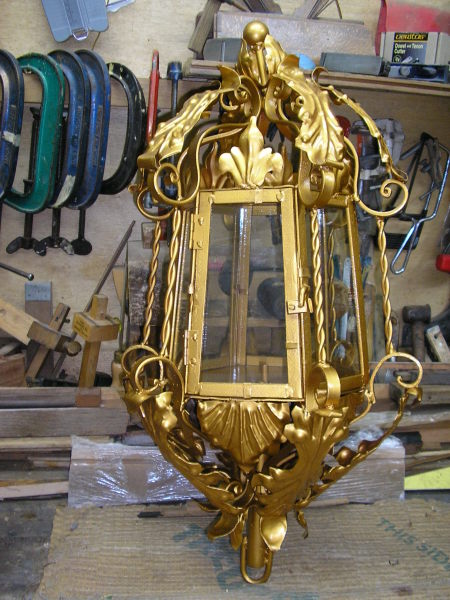 Of course, as with all antique restoration work, it is the patina of an item that is really essential and this is something that we are very careful about at our workshop.  It is all very well repairing something but the finish of the repairs must end up matching the original seamlessly.  If this is not achieved then, although the repair may be fine, the value of the item will be adversely affected.  So, we pride ourselves not just in executing excellent antique restoration of furniture in the Reigate area but also on ensuring that the value of an item is enhanced.  This is not something that will happen unless the restorer has a real 'feel' and sympathy for his work.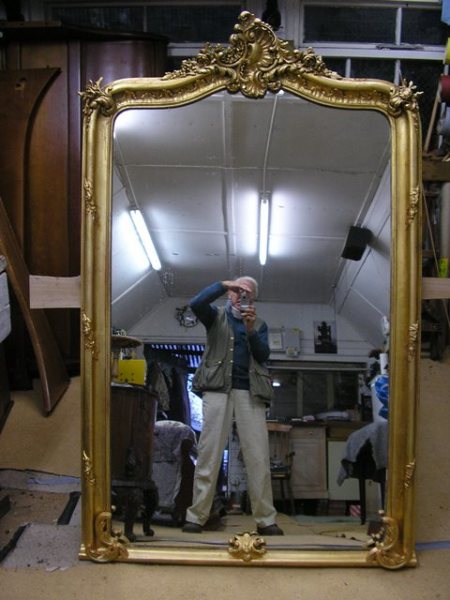 Needless to say, we do not just undertake the repair of mirrors and ornate picture frames.  As you can see our work extends to all types of furniture and objets d'art!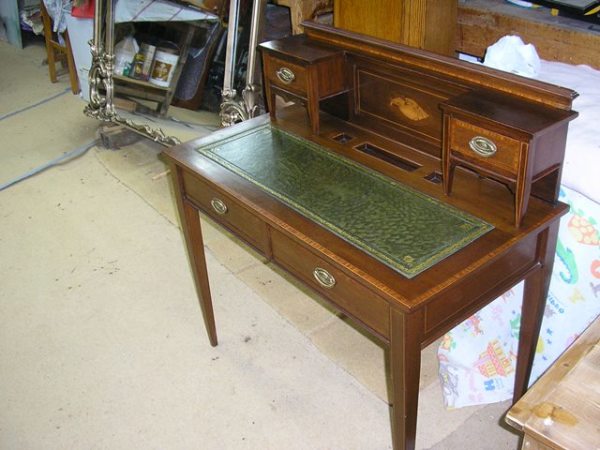 So – if you are looking for expert antique restoration of furniture in the Reigate area then do give me a call.  I am quite sure that you will find that we are the very best around and able to restore your items to a standard that will really surprise and delight you.
Peter Snelling