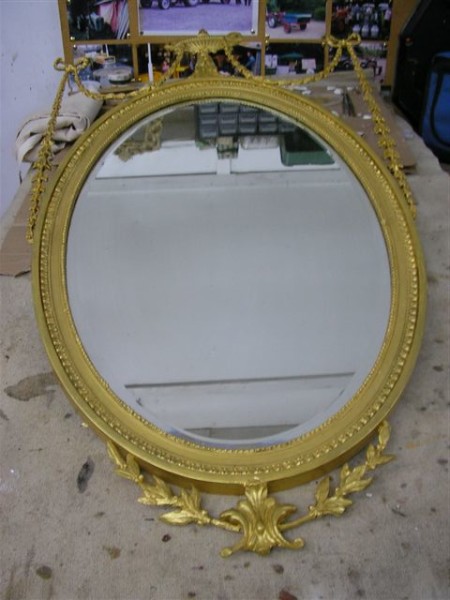 If you are looking for expert mirror repairs and restoration around London then do contact us at Snelling Associates in Shere (near Dorking).  As highly skilled antique restorers, we have years of experience in restoring mirror and picture frames and we can undertake the repairs and restoration work that you need – to restore your mirror or picture frame to its past glory.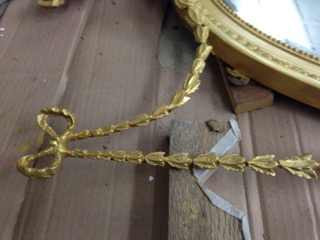 As you can see from the images here (and elsewhere on our web site), we are able to execute very delicate work, which can include reforming and (making from new) decorative moldings, re-gilding, re-veneering, French polishing and finishing your mirror or picture frame so that its value is preserved – and often greatly enhanced.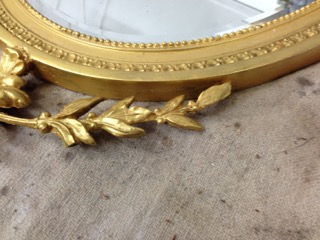 Indeed, as professional antique restorers, we fully appreciate the importance of patina and that repairs to a mirror or an objet d'art need to be done with sensitivity.  It is this quality that sets us apart from other restorers.  We provide a highly personalised service that means that we listen to what you want and try our very best to deliver work that is exceptional, realising that many objects brought to us are heirlooms or much beloved items with emotional importance.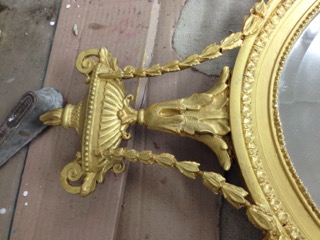 If you do need mirror repairs and restoration around London and you are not near our workshop then do send us some some images of the item that you want restoring and we will provide you with an estimate for the work required and for the time required to complete the work.  Alternatively, do call us and visit our workshop and bring your item with you or come and meet our staff.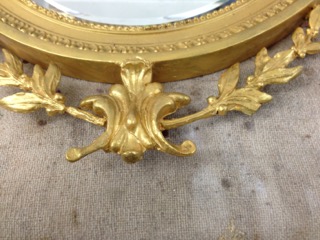 Of course, we also undertake restoration and repairs to items that are not mirrors or picture frames.  We undertake a lot of work related to insurance claims for fire, impact or water damage to antique furniture – as well as general work in restoring damaged or distressed objets d'art.  Indeed, we tackle items as varied as dining tables and wardrobes to chairs (a constant source of work, due to their inherent stability problems!) and cupboards and occasional tables.  We have also restored a bewildering array of other items – for which the repair or restoration has required the exacting skills that only time served professionals can provide.  Have a look around our web site and you will see a quite extraordinary range of items that we have handled!
Peter Snelling