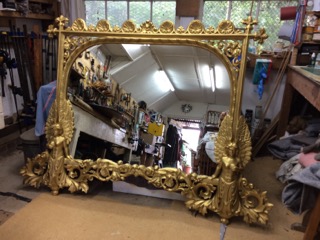 Are you looking for mirror and picture frame restoration around London?
Well, if you are – then do come to us at Snelling Associates.  We specialise in the restoration of mirror and picture frames and we can undertake the repairs or restoration that you need – to a quality and attention to detail that you will not find elsewhere!
We have spent many years undertaking mirror and picture frame restoration around London and our clients range from antique dealers through to private clients and insurance assessors who recommend us to do repairs and restoration of antiques and objets d'art that have been damaged and are subject to an insurance claim.  So, we have very considerable experience is dealing with a wide variety of mirror and picture frames – brought to us in wildly different conditions.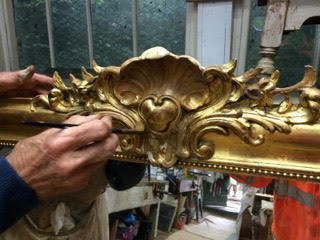 At our workshops we are fully equipped to deal with almost any repair or restoration required – whether that involves the reforming of filigrees or the remaking of details and decorative areas that are lost or badly damaged.  If the frame is wooden we can re-veneer where necessary or we can replace parts that are rotten or defective.  Indeed, as you can see from the images on this web site (some in the course of restoration!) there is very little that we cannot tackle.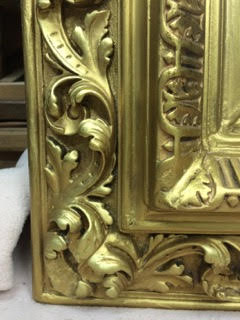 Of course, as specialist antique restorers, we are fully aware of the importance of retaining the value of any item that we work upon.  The patina of an antique is important and so we always pride ourselves upon making sure that repairs are made sympathetically so that the overall value of your objet' d'art is, at the very least, preserved – and usually greatly increased!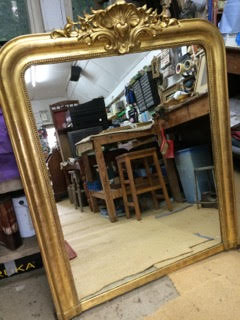 We always provide an estimate or  quotation for the work that you require and we believe that if you are looking for mirror or picture frame restoration around London that you will find no-one else able to provide a service of such good value.  Furthermore, the personal service that we provide will make dealing with us a pleasure.  As highly skilled craftsmen, we are immensely proud of our skills and the reputation that we have gained over many years and we are passionate about the restoration that we undertake – a vital quality, if you seek workmanship redolent with excellence!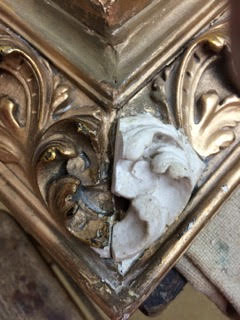 To know more about what we can do for you and how we can repair or restore your picture or mirror frame – call me now!
Peter Snelling