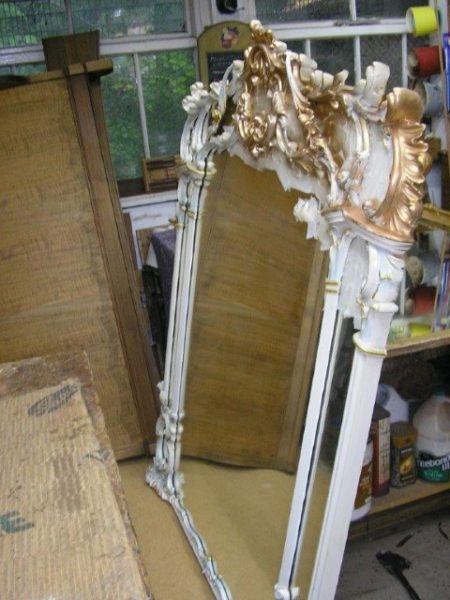 For excellent mirror frame restoration in Surrey – look no further than Snelling Associates in Shere!
At Snelling Associates, we specialise in antique mirror frame restoration – mirror frames of all sizes and types! As you can see from the images here, we are able to restore and repair the most complex of mirrors, many of which are brought to us in a terrible state of repair. Often they have suffered years of neglect or have been damaged by fire, water or impact and have critical parts missing.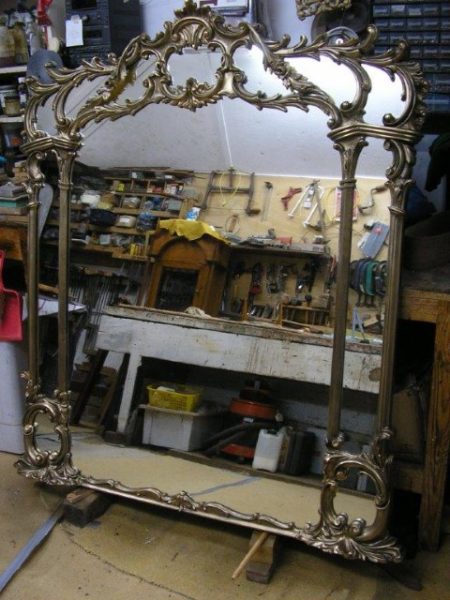 At our workshop we can restore your mirror frame to the glory of what it once was – whilst ensuring that your mirror retains the patina consistent with its age and provenance. This, of course, is critical as a poor repair or restoration can easily reduce the value of your mirror or make it look unsightly.
We are able to make moldings, where these are missing or damaged, and re-gild or colour these to match your existing frame.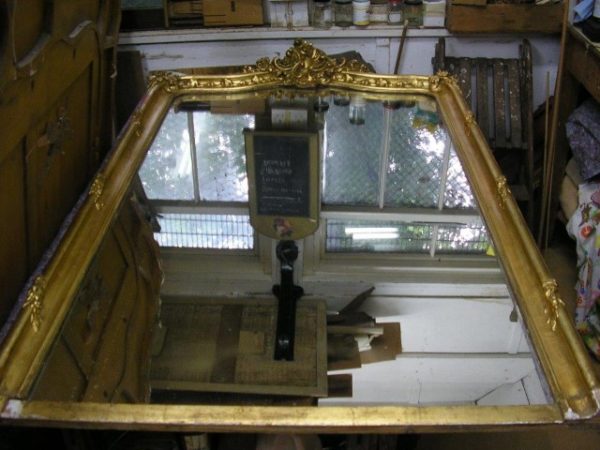 Needless to say, we can also clean, polish and refurbish your mirror frame, as well, to make sure that it looks its best – even if it has not suffered traumatic damage!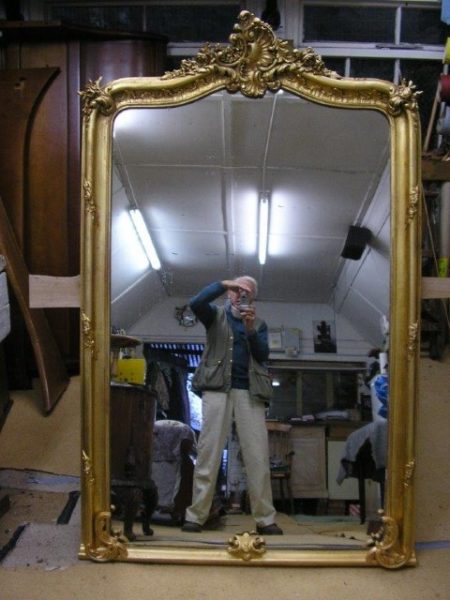 We have been repairing mirror and picture frames in Surrey for years and you will find that at Snelling Associates we provide you with a highly personalised service. The service that you would expect from true craftsmen who are passionate about their work and dedicated to excellence.
If you need mirror frame restoration in Surrey – or picture frame restoration – then do contact us. Come and visit us at our workshop or send us details of what you need us to undertake. We can then provide you with the advice you seek and a quotation for any work.  So do give us a call now!
Peter Snelling